Styling/ Design
Memoriam. 2022 – Copenhagen
"MEMORIAM is worlds of three-dimensional extension, soundscapes and curved textiles" – Bastard Blog
-I got free hands to create from "my universe" that Ive cultivated since childhood. Shapes, material and techniques from the past to make something new. How could a parallel reality or the unknown future look like?
-It was all created by hand, recycled and upcycled materials and shapes.
Costume design by Ylva Falk ,Costume production by K.j Dan ,Jewellery in collaboration with House of Malakai
Memoriam credits:
Music and text: Niels Rønsholdt
Concept and stage direction: Niels Rønsholdt, Tim Matiakis and Anna Berit Asp Christensen
Choreography: Tim Matiakis
Dancer: Marie Kaae Schmidt
Scenatet: Signe Asmussen (soprano), Mathias Monrad Møller (tenor), Anna Jalving (violin, viola), Katrine Grarup Elbo (violin), Matias Seibæk (percussion)
Lighting design: Jonatan Winbo
Costumes, styling, make up and hair design: Ylva Falk
Make-up and hair assistant: Leila Belangeon Bouaziz
Assisting producer: Christine Walther Sørensen
Artistic director: Anna Berit Asp Christensen
The performance is created in close collaboration between all of the above.
Memoriam is initiated, commissioned, and produced by Scenatet.
Video documentation: AdeY
The " Matias" look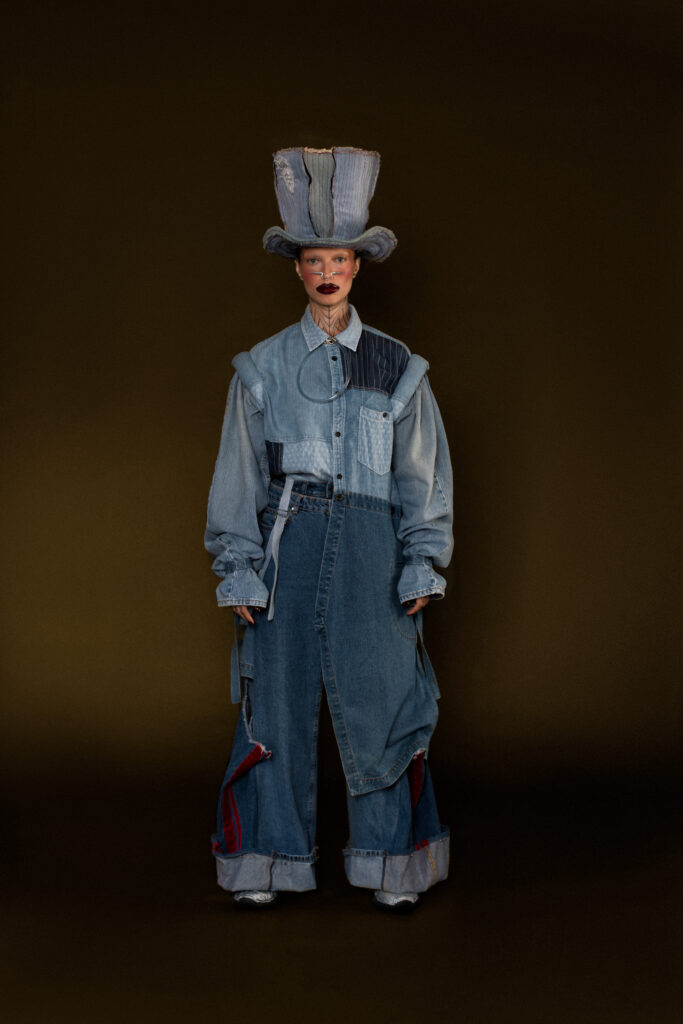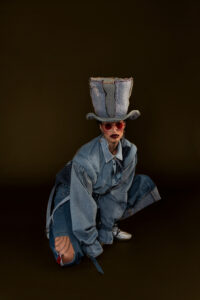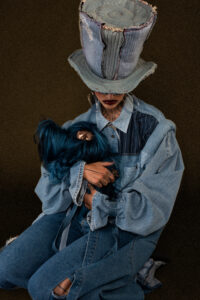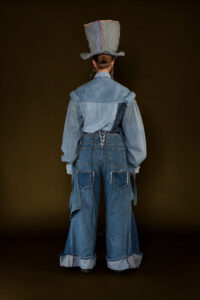 The "Signe" look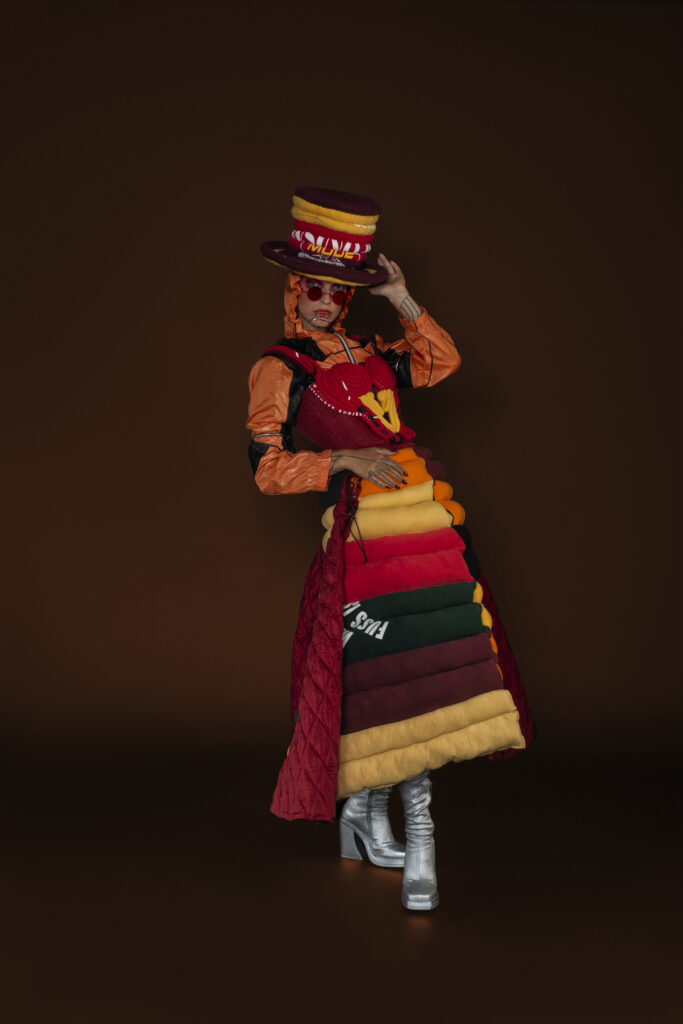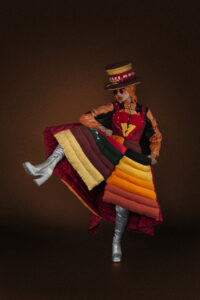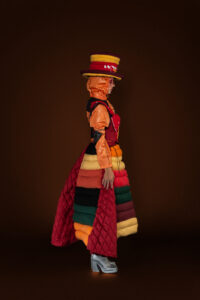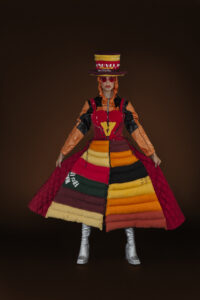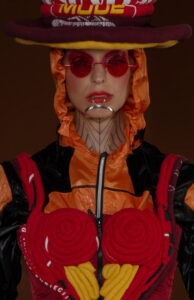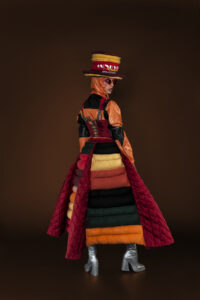 The "Marie" look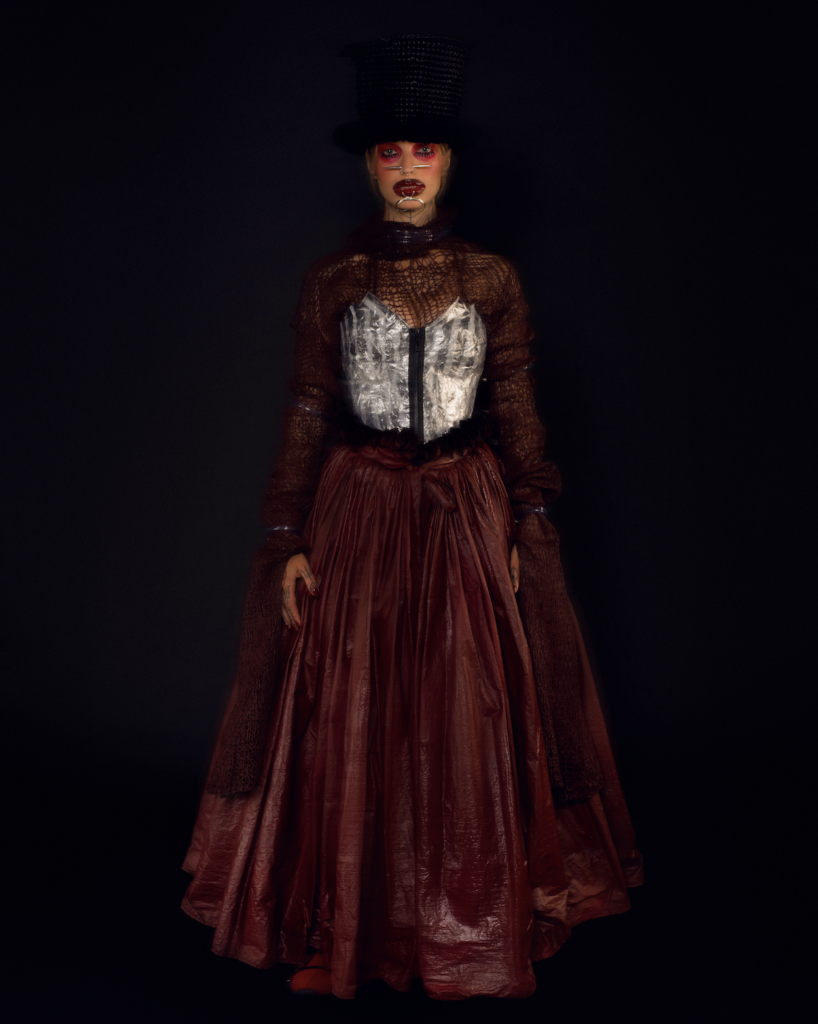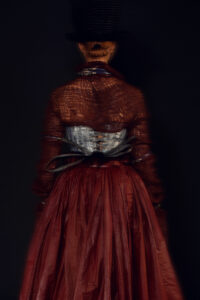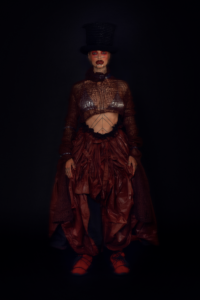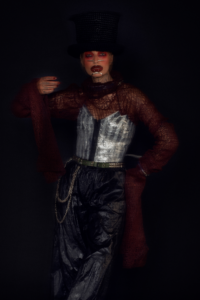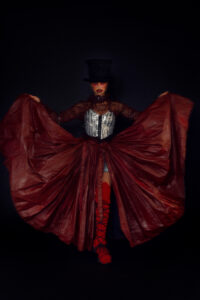 The "Monrad" look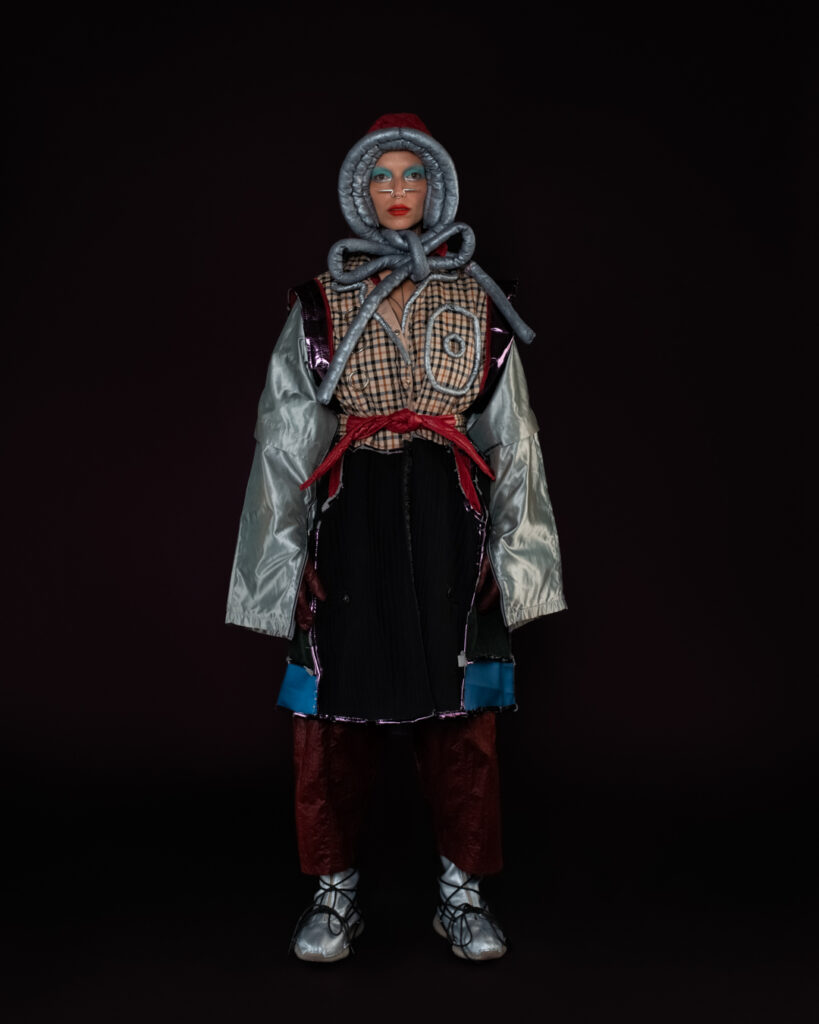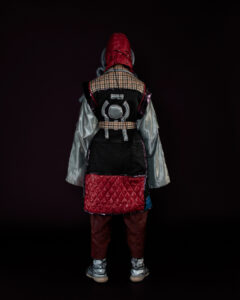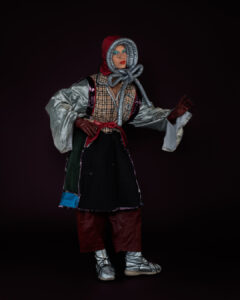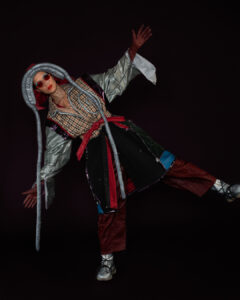 The "Katrine" look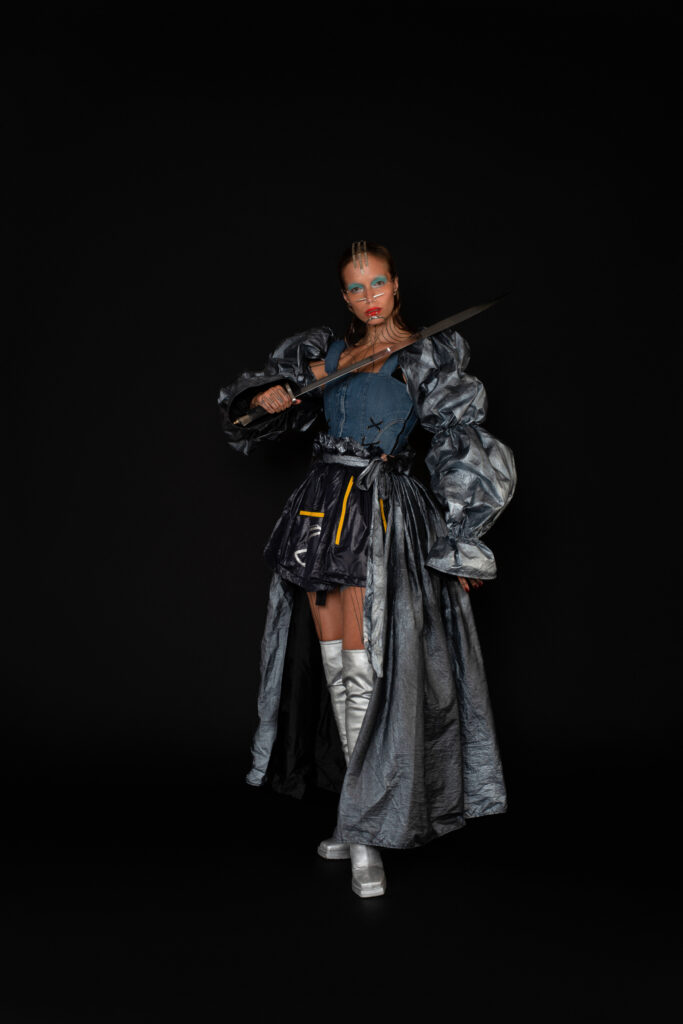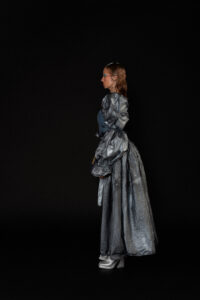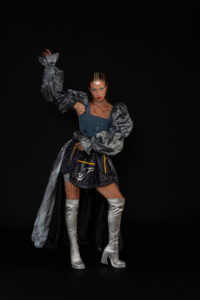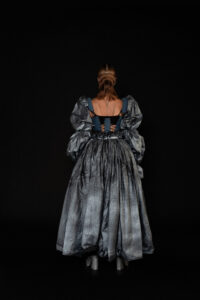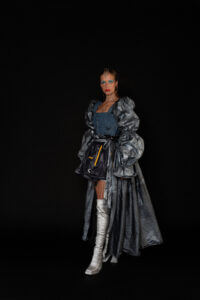 The "Anna" look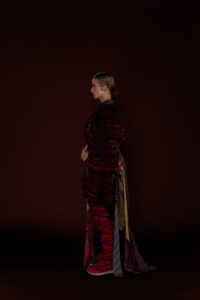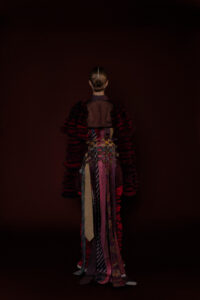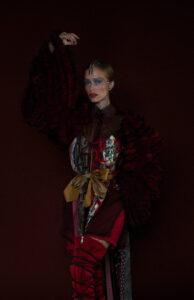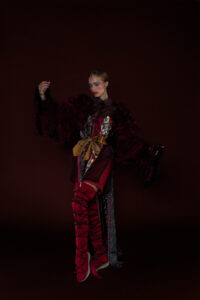 Shooting credits:  Photographer: Max Kinsky, Make up and hair: Juno Pchel, Model: Ylva Falk and special thanks to Spencer Blamo
Styling for Gaze Magasin nr 1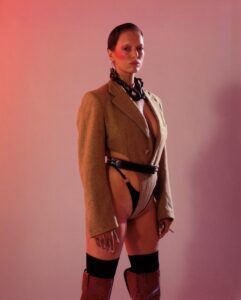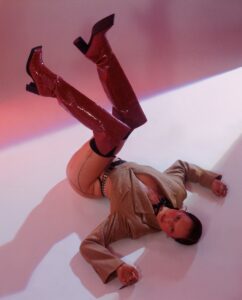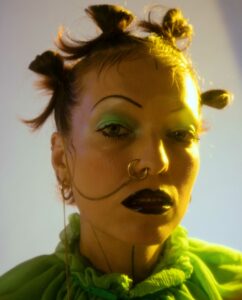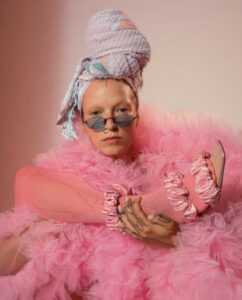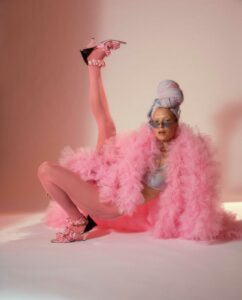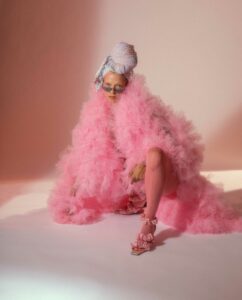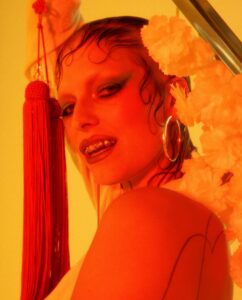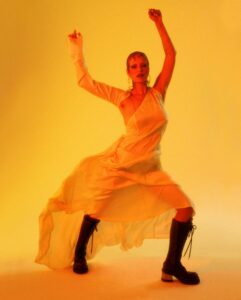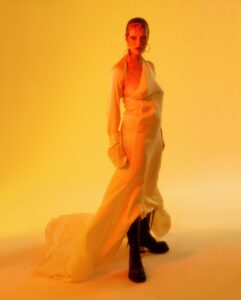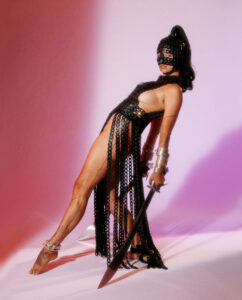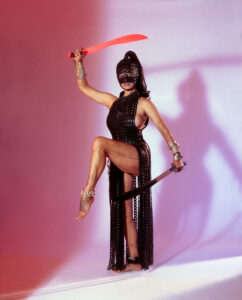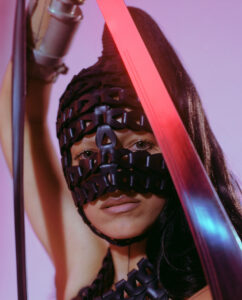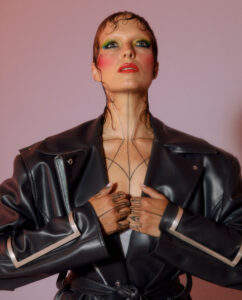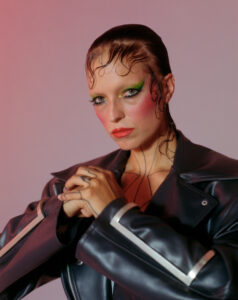 Capsule collection Ylva Falk x Kj Dan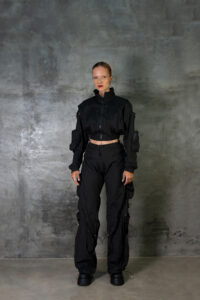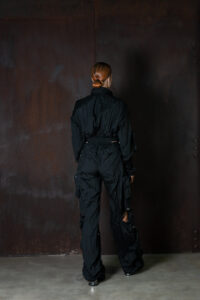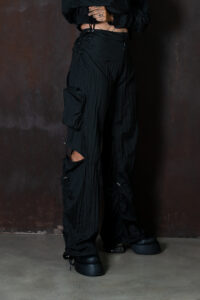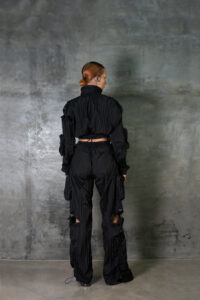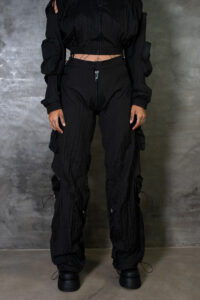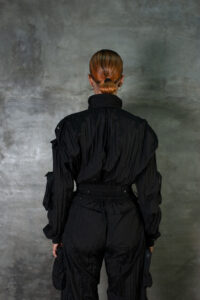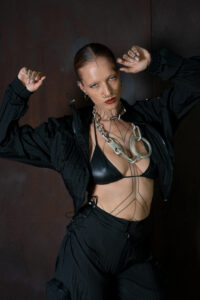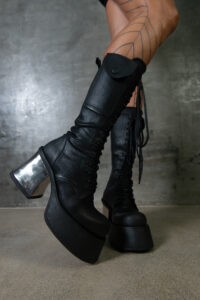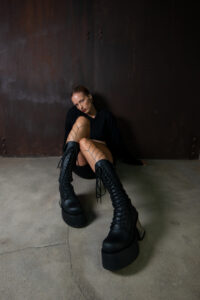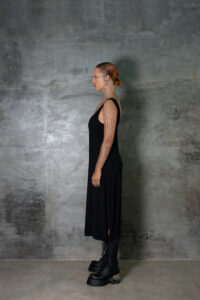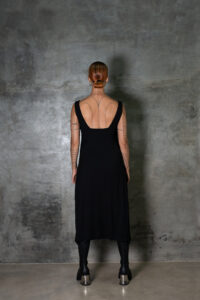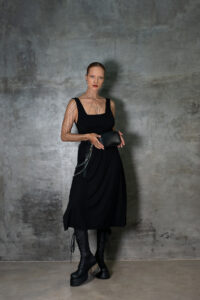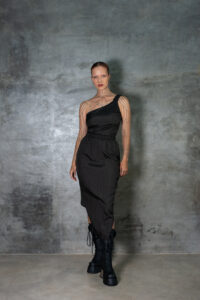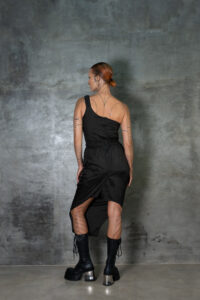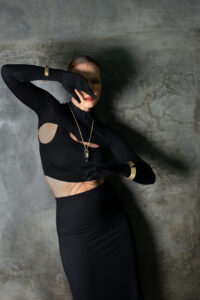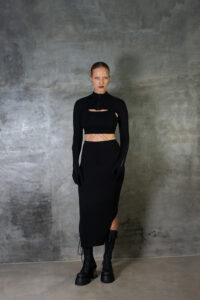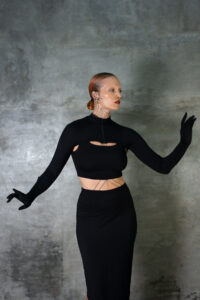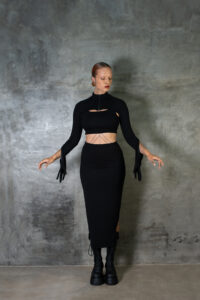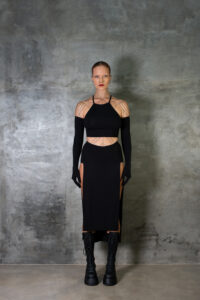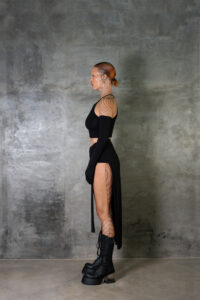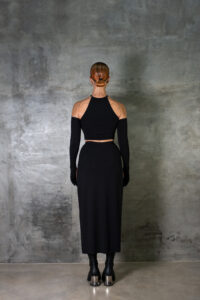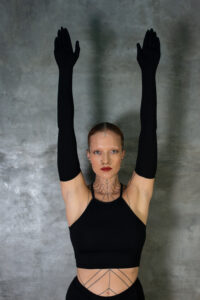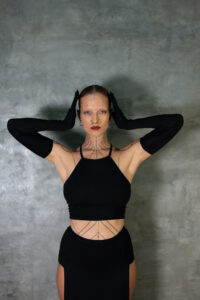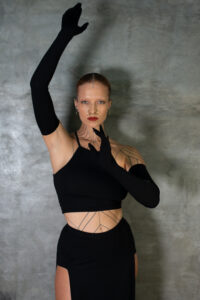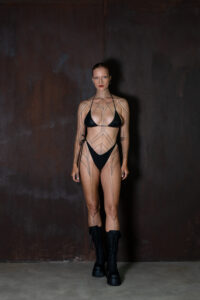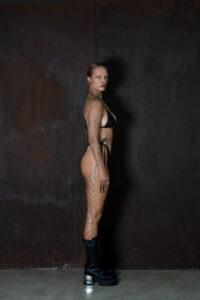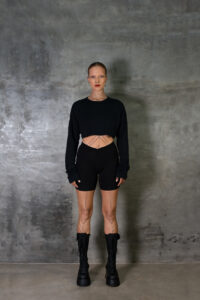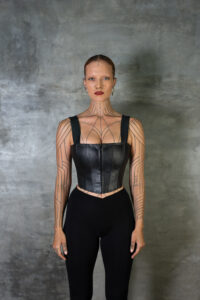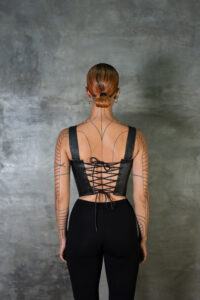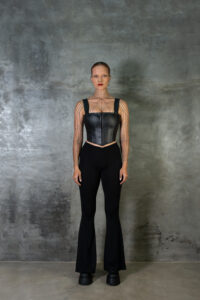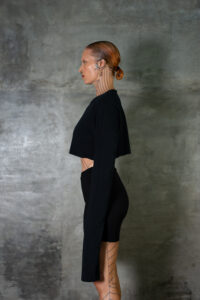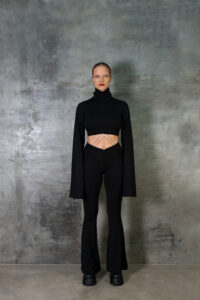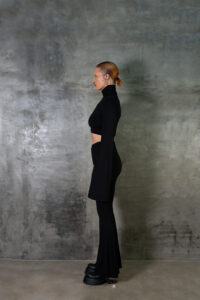 "Batman Mort a Paris" by Luizo Vega.
Styling and costume design realised together with Fabrice-ilia Leroy.