YLVA FALK
Ylva Falk is her birth name with the signification of "Wolf Falcon" these powerful spirit animals follows her wherever she goes.
She comes from a small village in a big forest, which gave her a lot of space to imagine the big wild world. Inspired by nature, esoteric mysticism, and dreams. Far from everything in the middle of nowhere, Ylva's dads vinyl collection that contained everything from psychedelic rock, communist / folk songs to reggae, hip hop and pop, became a way for her to travel out of the ordinary. She found meaning in physical movements; practising as a dancer and learning the arts from Mars. Internal and external research led her to become a skilful chameleon and warrior, equally at home in metropolitan cities as in the remote far east mountains.
 After graduating from a contemporary dance school in Sweden, Ylva moved to Paris to explore and come to express herself as a dancer, performer, choreographer, model, dj, stylist and more
2014 she started to Collaborate with the Chinese artist "Tianzhuo Chen" aka "Asian Dope Boys" as performer, choreographer and do casting for the shows. She's part of the Parisian performing art collective "House of Drama". Together with performer "Mc Gaff-e" they form the psychedelic space hop sensation "Mega o Mega". she's also "Clowning" with the circus troop "Quality Novelty" orchestrated by the award-winning "Marawa The Amazing" , touring with the artists like La Femme, Aisha Devi, Dis Fig etc She has been a muse and model for Rick Owens, Jean Paul Gaultier, House of Malakai, Andrea Crews and Louboutin amongst others.
Music video The Door is out
2023.01.25
MAD LOVE
2021.10.22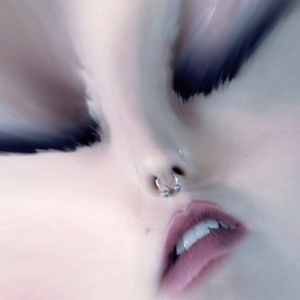 MAD LOVE by YLVA FALK is OUT ON ALL MEDIA
Nodey feat Ylva Falk and Hyacinthe
2020.10.23
new single out on all platforms
2020.10.16
Honey BB Love
enjoy my honey bb love!
First single —– Inner Garden
2020.06.05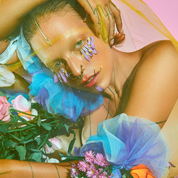 Happy to announce Ylva Falk first single "Inner Garden" its out!